Nairm Marr Djambana board members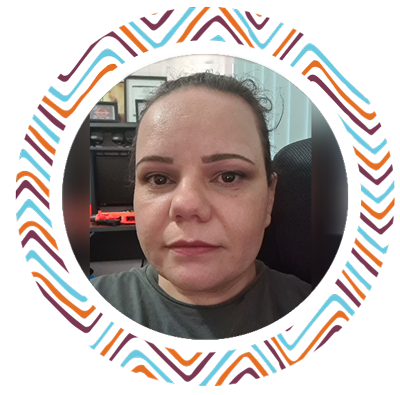 Jamone Maynard
Acting Chairperson

Jamone is a proud Palawa and Bunurong woman who lives and works on Country. With over 10 years of experience in the Aboriginal children's welfare and family violence sector, Jamone is a passionate advocate for governance and Aboriginal self-determination. She has demonstrated her commitment to these values in numerous leadership positions in both her professional and community roles.
Currently, Jamone holds a leadership position in Child Protection and is pursuing a Bachelor of Psychological Science at Deakin University. Her expertise in these fields makes her an invaluable member of the Board, where she is honoured to utilize her advocacy skills on behalf of the community.
As a respected leader and advocate, Jamone is dedicated to empowering and improving the lives of Aboriginal and Torres Strait Islander people. Her unwavering commitment to community service and self-determination inspires others to join her in creating a better outcomes for our Aboriginal and Torres Strait Islander Community and members.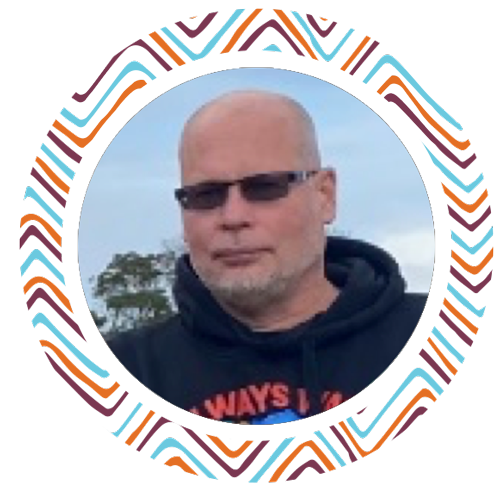 Co Chair
Alan is a proud Gunditjmara man, whose people are the traditional Owners of Lake Condah, in Victoria's far southwest.
Currently works for Dept of Education as a KESO (Koorie Engagement Support Officer)
Has worked across a number of roles in the Aboriginal Community in NSW and Victoria over many years, including teaching Aboriginal Studies at tertiary level, Training – delivering programs with specific Aboriginal content (both in-house and to external organisations), high-level Information Technology as a System Engineer, and providing guidance and mentoring to young Aboriginal people in his workplaces.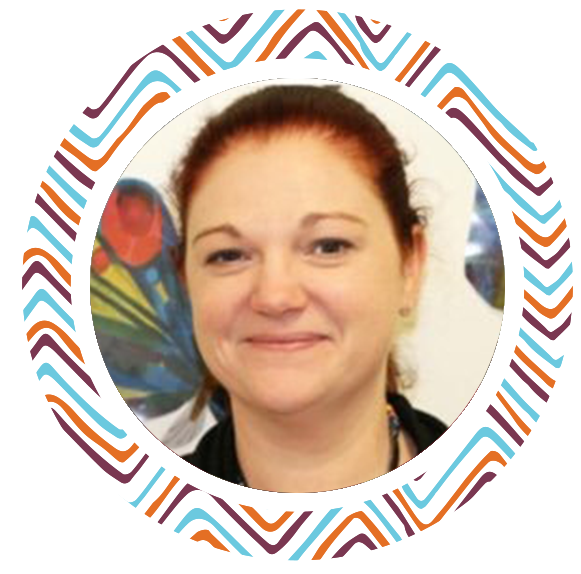 Treasurer
Kerry Strickland is a proud Wodiwodi woman from the Dharawal nation, the First Nations people from the Illawarra region in NSW. She is a Registered Nurse with a passion for achieving positive outcomes for Aboriginal and Torres Strait Islander families and children. Kerry's nursing career has been focused on Aboriginal Early Years, and she is currently working at Monash Health as the Manager of Aboriginal Health Community.
Kerry has been the treasurer for Nairm Marr Djambana for the last 5 years and is committed to ensuring its financial stability. Additionally, she sits on the Women's Spirit Program committee as the Cultural Advisor.
Kerry's dedication to improving the lives of Aboriginal and Torres Strait Islander people is evident through her work and community involvement.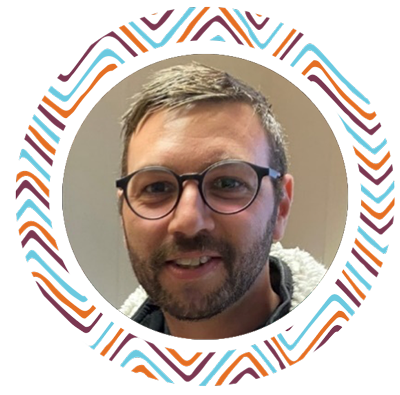 Board Member

Jida is a proud Aboriginal man from the lands of the Yorta Yorta, Wotjobulak, Nari Nari and Boon Wurrung peoples.
Extensive experience working with young people in Out of Home Care, Project Management, Criminal Justice and in Family Violence.
Jida has worked across many different Aboriginal Community Controlled Organisations in Victoria. Jida is currently the Team Leader at Boorndawan Willam Healing Service for the Outer East Orange Door.
Jida is determined to ensure Aboriginal people have a right to self-determination. Jida is very passionate about helping improve better outcomes for mob especially in the Justice system.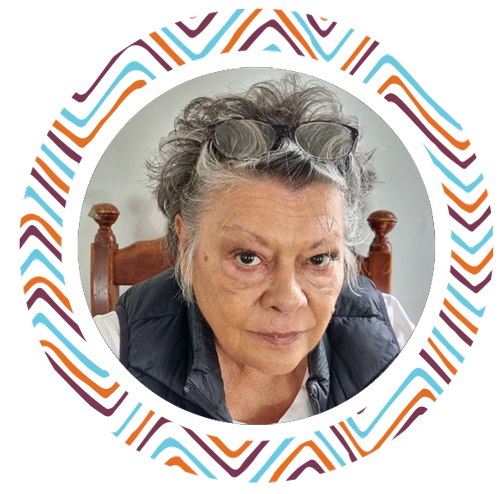 Board Member

Proud Jawoyn woman born in Darwin.
Irene's mother(Daisy Fisher) was a member of NT Stolen Generation and Irene a member of Vic Stolen Generation
RN qualified as a RN from Lincoln Institute and Alfred Hospital Melb.
Irene was able to reconnect with her Jawoyn culture spending over 20 years living "on country" in Western Arnhem land, caring for Elders and community
She became CEO of Sunrise Health Service(established by Jawoyn Association) which provided Acute and Primary health care to 10 remote communities in the Central Arnhem and Roper River regions of the NT
Sunrise Health received 2nd place in the inaugural National Indigenous governance award by BHP Biliton and Reconciliation Australia
Member of Jawoyn Association
Foundation member CATSINAM (Council for ATSI Nurses and Midwives)
AMSANT Director for over a Decade
NH&MRC Indigenous Advisory Cttee member. Lecturer Batchelor College based in NE Arnhem. Consultant reviewing Indig Orgs Nationally providing Governance training and developing supporting Policies and Protocols.
Moved to the Peninsula 10 years ago where she worked for Medicare Local and SEMPHN as Indigenous Health Program Manager. Now retired, Irene is a passionate advocate for Indigenous rights and supporting emerging leaders.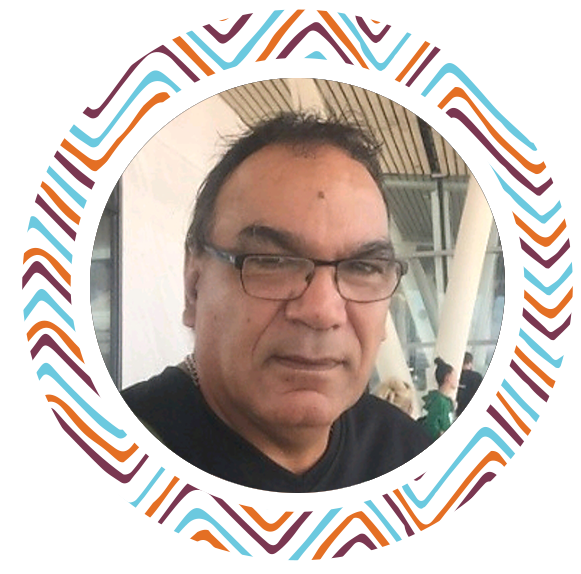 Daniel Laws

Board member

Dan is a proud Aboriginal man who has over 20 years experience working in Aboriginal Community Controlled Organisations.
Dans skills and experience include:
Sound knowledge of the community profile in the Frankston Bayside/Peninsula area
Strong Communicator
Managerial experience over 20 years
Strong connections with major stakeholders both State-wide and local
Well respected
Previous board experience
Strong Governance background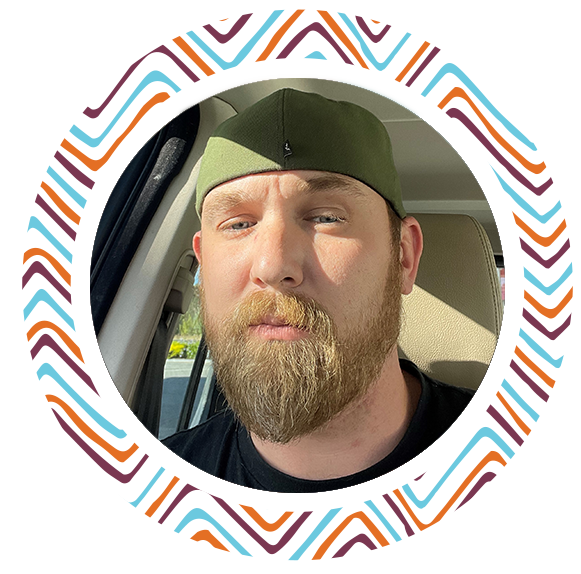 Jarrod West
Board member
As a proud Bunurong warrior, I bring a unique perspective and deep understanding of the cultural and spiritual significance to the Gathering place Nairm Maar Djambana.(NMD)
My connection to Country and my commitment to traditional lore and its practices have shaped my approach to governance and management, and I believe that a holistic approach that values the wisdom and knowledge of traditional owners is essential to achieving long-term sustainability.
As a board member of NMD, I am committed to advancing the capacity of community service. Drawing on my professional experience as a Biodiversity Officer at DEECA and my deep connection to Bunurong Country, I bring a unique perspective to the board and a strong commitment to promoting cultural awareness and Lore.
I am passionate about working collaboratively with other board members and stakeholders to develop and implement effective programs and initiatives that support the goals of NMD. I am committed to ensuring that the organization remains responsive to the needs of Community and is guided by their knowledge and perspectives.
I am excited about the opportunity to contribute my skills, knowledge, and perspectives to NMD, and to work with other board members and stakeholders to promote the cultural and environmental interests of the traditional owners of the Port Phillip Bay region.